Vancouver's best construction company is paving the way for personalized and personable home projects
One of Metro Vancouver's leading construction, commercial tenant improvement, and home renovation companies is making it known that they are here for you. Let's officially introduce you to KEEN Construction Ltd., a Langley-based construction company dedicated to innovative builds, safe and certified construction, and above all else an excellent working relationship with their clients. 
Their company message is a simple one, "You dream, we build", and they take that promise seriously. What sets KEEN Construction apart from its competitors is its dedication to ensuring your vision comes to life, both in terms of your construction project, but also, with your overall experience working with their team. They pay close attention to detail, especially when it comes to your needs and vision. 
"For us, a connection is really important. We listen to our client's needs, we look them in the eye, we make sure they are heard and that we understand what they're looking for right from the start." With so many commercial and residential construction companies preferring a more anonymous approach to construction, KEEN's clients really appreciate their personal touch. After all, they're not just building houses, they're building homes.
With a diverse and specialized team complete with engineers, home inspectors, architects, designers, builders, interior designers, and more, KEEN Construction Ltd. knows how to get the job done right the first time around.
Their process begins with a consultation where the team listens to your ideas, concerns, and needs. Following that, a plan begins to form where their construction and design experts weigh in to ensure your dream becomes a reality. From there, KEEN works closely with their clients, assigning a project manager, forming a budget, and hammering out logistics. Once the plan is set, the team is assembled and they get to work and the construction and interior design begin. The final step is usually the same, some very happy and impressed clients, and as one of greater Vancouver's best construction companies, they consider a satisfied client is the most important thing.  
One notable client review reads "Thorough, thorough, thorough!!! Great job from the initial meeting to the final handshake. Thank you for a job well done."
With more than 33 years in business, KEEN Construction is no stranger to some of the difficulties that arise during a construction project in Vancouver. From planning to worksite logistics, to sourcing materials, not to mention the weather, but they always find a way to make it work, within a reasonable timeline, on budget, and most importantly, with your dreams in mind.
"We build structures to last, and we've got the experience to back it up, which is what keeps our clients coming back to us again and again, year after year for their construction projects."
In the construction industry, it's all about reputation, and KEEN's reputation is nearly perfect with an impressive 4.6-Star rating on Google and a 5-star rating on Facebook. Their clients back them up every step of the way, with most reviews praising John, the company's founder, for his excellent work and personable approach to construction and home renovation. You expect top-notch work from any construction company, but what you might not consider is how a personal approach to business can make the difference between a job that gets done and a renovation experience that you enjoyed. Construction, home renovations, and commercial improvements can be a hassle, but KEEN Construction Ltd. does its best to ensure the whole process, from start to finish, is as painless as possible.
Whether you're looking to do a renovation, residential construction project, commercial construction project, or revamp a space with interior design, KEEN Construction Langley has you covered!
KEEN Construction Ltd., Vancouver's best construction company can help you with: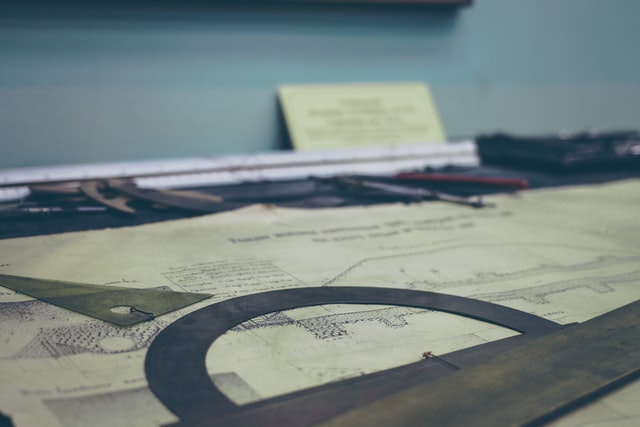 1.     Custom builds
KEEN takes on custom designs and builds of all shapes, sizes, scales, and structures, from single to multi-family homes, commercial buildings, kitchen, and bathroom renovations, or outdoor projects. Your assigned team will always be comprised of well-rounded experts, including engineers, architects, builders, and interior designers.
2.     Renovations
Sometimes you just want a little spruce up of what's already there, and sometimes you want a complete overhaul. Regardless of the size of your renovation project, KEEN has you covered. KEEN Construction specializes in construction and custom builds, which allows them to safely handle any structural changes or tackle other challenges that may arise during your renovation.  
3.     Commercial tenant improvement
Looking to improve, modify, or build in your commercial space? Well just sign the paperwork and let KEEN take it from there. Working with the client's vision, the owner of the commercial space's restrictions, and a team of construction experts is KEEN's specialty. Their knowledge in the industry, coupled with their impeccable customer service makes them an ideal choice for any tenant or leasehold improvement project.
4.     Project management
Having an experienced project manager on your construction team is vital to the project's success. KEEN Construction's project management team has decades of experience to ensure your project runs seamlessly from start to finish, not to mention within budget and on time.
5.     Interior design
Great interior design requires imagination, innovation, creativity, and experience. KEEN Construction's team of talented interior designers is dedicated to ensuring their clients have the most modern designs that translate their dreams and needs into a reality. 
BONUS- As one of Metro Vancouver's best construction companies, KEEN Construction can help you get the ball rolling
Maybe you're not entirely sure what your vision is or what your needs are, you just know that your home needs an overhaul, your commercial space needs a revamp, or your project needs a new direction. If your dream is still coming together, let KEEN Construction Ltd. guide you. Call them today for a free consultation where they can help set you on the right path and set you up for success with your next construction project.  
KEEN Construction Ltd., Metro Vancouver's leading construction and renovation company is inviting you to visit their award-winning website so you can see for yourself what investing in your next construction project can look like.
How your dream comes together is ultimately up to you, but KEEN wants you to know, if you need some help along the way, they've got you covered.
For Vancouver's best construction, commercial improvements, home renovation, and interior design look no further. Look to KEEN Construction Ltd. You dream, they build.