As with anything else that requires design, house plan trends change from year to year. With the significant lifestyle and economic changes that have occurred since the pandemic, today's homeowners significantly emphasize their living spaces. After spending so much time quarantined, families across the United States have started investing more time and money in their homes. 
It is no surprise that home design has witnessed a more notable change in the past few years. With more people schooling and working from home, there's an increased focus on sprucing up interior spaces. Home design for 2022 is trending towards creative expression, individuality, and design freedom. 
As experts in custom home design, we've gathered the inspiration and predictions of our architects, designers, and contractors. Here's a look at the hottest house plan trends for 2022. 
Trending Home Design for 2022
Here are some of the most anticipated design trends we plan to see over the next several months in American home design. 
1. Luxury Outdoor Spaces
If the pandemic did one thing, it gave people time to slow down and appreciate the small things. Many homeowners finally have had the time to spend in their backyard, creating a newfound appreciation for these spaces. With more time to sit and observe your outdoor space, many homeowners identified projects they'd like to get done and changes to be made to their outdoor spaces. 
2022 comes with a continued emphasis on outdoor living spaces with more oversized, more luxurious decor. Many homeowners are also getting rid of small decks and patios for larger spaces. Outdoor kitchens are on the rise. In addition, combinations of covered porches, grilling areas, and luxurious seating areas are desired and expected by buyers. 
Many homeowners are investing in pools, hot tubs, fire pits, and other outdoor recreation spaces for those with the budget and room for it. 
2. Patterned Floors
Hardwood flooring is a timeless tradition that continues to be popular from one decade to the next. While the trend hasn't changed, the styles have. In 2022, you can expect to see many homeowners adding some character to their floors with lighter wood and creative patterns. 
Whether in your entrance or throughout your entire home, adding two-tone inlays, fun patterns, and different tones throughout your floors can spruce up the look of your space. With the rise of lumber prices and supply chain issues, we're even seeing homeowners using upcycled feal market finds to add some pizazz to their flooring. 
3. Anything But White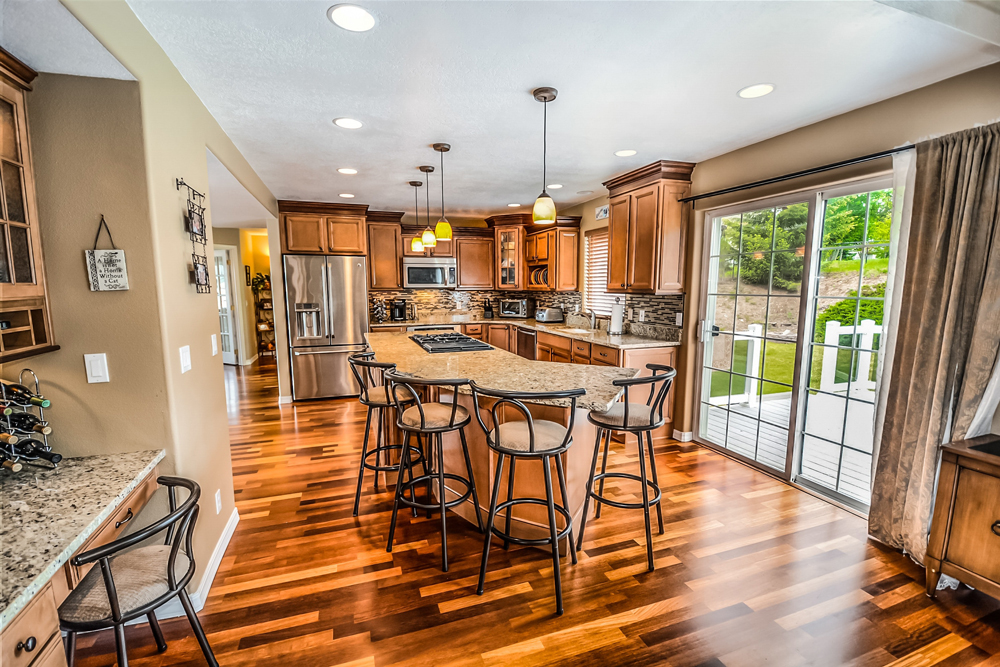 White spaces have been a go-to for homeowners for several decades. In 2022, however, we're going to see a shift away from everything white! In fact, black is the new white. While we'll still see a focus on natural and subtle colors, black has become a popular accent color. The contrast of black against most lighter colors can easily give your space the pop it needs to wow your guests. For example, adding black window frames add curb appeal to your exterior and a sense of class to your interior. 
Black appliances will also make a comeback in kitchen spaces. Cabinetry and countertops will also be anything but white. In 2022, we can expect to see an emphasis on natural wood cabinetry. We'll also see a mix of two countertop materials becoming popular- think granite counters meet a hardwood kitchen island. 
4. Flexible Spaces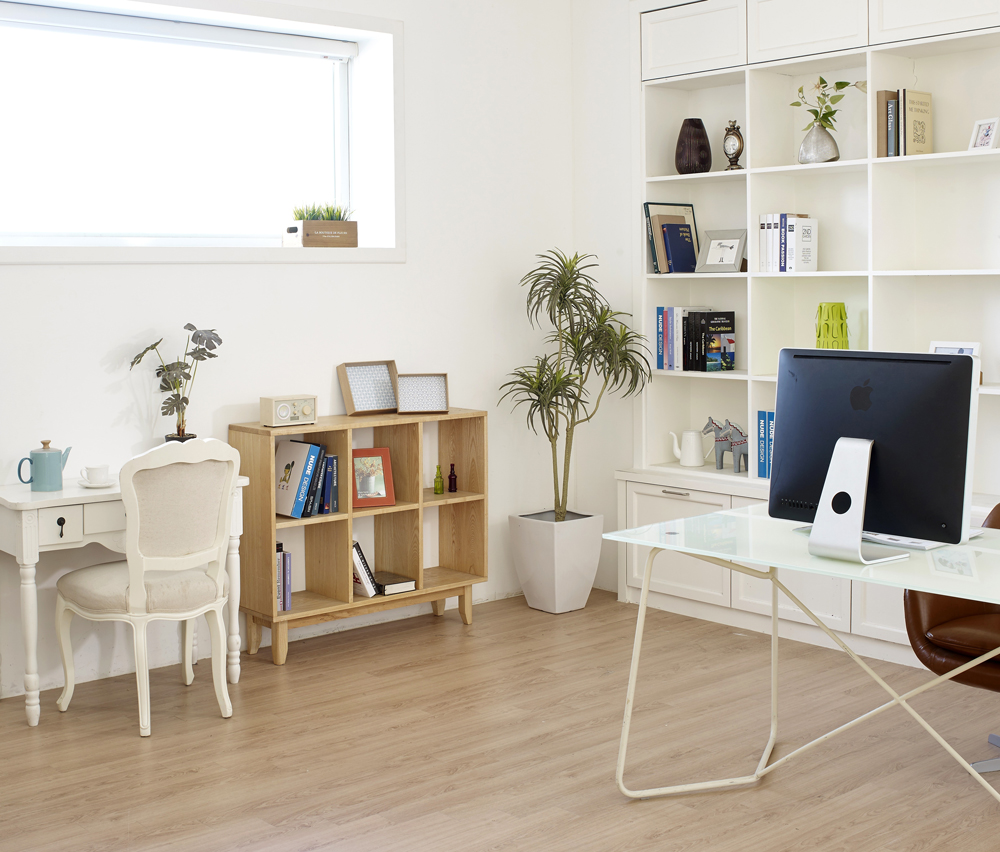 It should come as no surprise that the layout of interior spaces will be on flexibility. With many individuals working from home and schools alternating back and forth between in-person and online learning, flex spaces have become a must! 
Interior layouts have become incredibly important. Formal dining rooms are being transformed into home offices, and guest bedrooms are staged for kids' new home classrooms. Whether you're building your own or looking to sell, flex spaces offer the options homeowners crave in today's market. 
As people continue to spend more time at home, the demand for flexible living spaces is expected to continue through 2022. 
Discuss the Latest Trends in Custom Home Design
If you're exploring the idea of revamping your residential space, you need a construction company that's on top of the latest home design trends. Contact our team today to discuss your ideas and create your dream living space!