Clients typically begin the custom home-building process with several questions. What type of budget do I need? What features and layout should I consider? How many square feet? Among the most common questions is: how long does it take to build a custom home? 
There is no single answer to this question. Many factors go into creating a timeline for a custom home project. This article will break down the house-building timeline by week to help you understand what to expect. Let's dive in! 
Breaking Down the House Building Timeline by Week
Generally, you can spend between ten months and two years building your dream home. That is if no delays, changes, or issues arise. Of course, the size and complexity of your design ultimately impact the final timeline. 
As you can imagine, a 10,000-square-foot estate will take much longer to build than a 3,000-square-foot home. Although an expert building team can scale its workforce for larger projects, complex designs require more time and expertise. Regardless of how long your project takes, it's always best to invest your time at the outset to ensure you get precisely what you want. Cutting corners to speed up the process is never a good option and will cost you additional time and money in the long run. 
Here's what you can generally expect from the house building timeline by week:
How Long Is the Architectural Design and Pre-Construction?
The first step in the building process is creating and approving your home design. It typically takes three to nine months to develop the design, secure the land, get the building permits and licenses, and prepare to break ground. Again, this is based on the size and complexity of your design. Your architecture's current workload, the city's permit process, and other factors also impact this timeline. 
What Factors Negatively Impact the House Building Timeline by Week? 
Several factors can delay your project. Although some can be avoided with the right builder, others are a matter of fate. This includes:
Weather
Of course, we can't control the weather. Experienced builders understand this and try to factor a margin for adverse weather. This ensures a mild delay doesn't impact your entire timeline. Still, there's no telling when Mother Nature wants to throw a wrench into your plans. 
Even the best builders can't work under certain conditions. Extreme temperature shifts can create problems with the building process. Below-freezing temperatures can impact the concrete drying process, and significant heat can create structural issues and impact workers. Rain, sleet, and snow can also delay your project. Although working in the rain isn't impossible, it can delay significant steps such as pouring your foundation or securing your framing. 
Permits
Another delay that can be difficult to avoid comes with the permit-pulling process. Forms must be filled out, documents must be gathered, and permits must be approved and distributed. Even after the building process starts, a missing permit or delayed inspection can significantly impact the house building timeline by week. Luckily, an organized and experienced builder typically controls the permit process. 
Speeding Up the Custom Home Building Process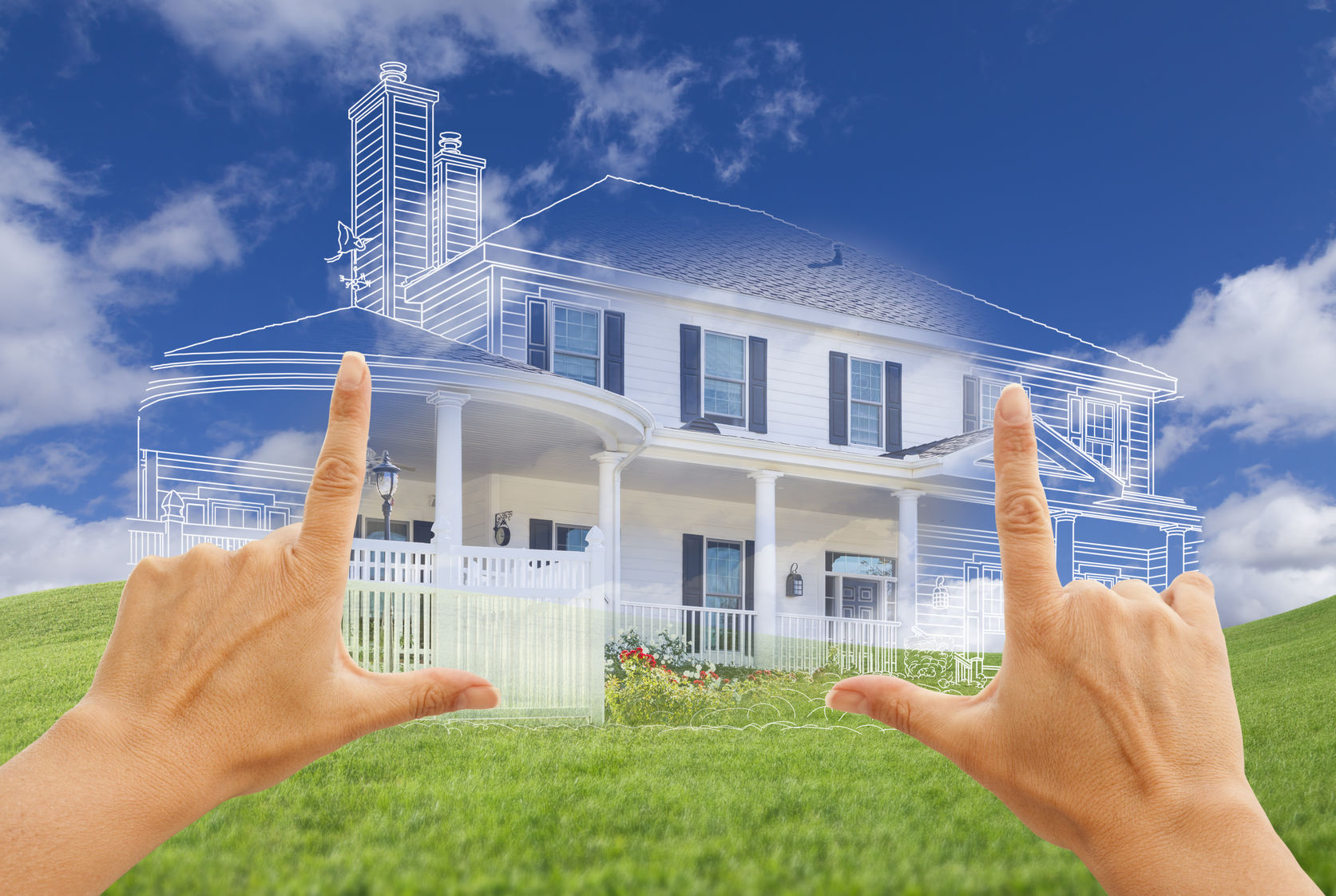 If you want to ensure your project stays on track and you get the fastest and best quality results for your project, consider these tips:
Choose the right builder

– The most crucial decision is choosing your builder. Not only does this impact the quality of your home, but it also impacts the project timeline. Choose a builder that is organized, professional, and experienced. They'll know how to order suitable materials, keep the project moving, and ensure your project goes off without a hitch. 
Hire an interior designer

– Even with the best style, hiring an interior designer is typically better than doing all the planning yourself. A great designer has the samples required to find materials and products quickly. They'll also have direct contacts with vendors to ensure you get your house designed and furnished within your timeline. 
Prepare for adjustments

– You'll want to leave a little wiggle room with your budget. Of course, the right builder will ensure you stay within your budget and keep your house building project timeline by week moving along. Still, custom home building is a fluid project that requires changes impacting cost. Learn more about what to expect with a custom home budget

here

. 
Be mindful of product and material lead time

– Ultimately, this will fall in the hands of your builder and designers. But being cognizant of product and material lead times can ensure you keep things moving smoothly. If you make last-minute changes to your design, it may require weeks of lead time before your products arrive. 
Schedule site visits

– While you don't want to constantly pop up at the construction site, period visits can help keep your project on track with your home building timeline by week. This ensures any changes and adjustments are requested immediately if something doesn't feel right. 
Stay on Track with Your Custom Home Building Timeline with Keen Construction
Aside from quality, the timeline is one of the most crucial components of choosing your custom home builder. At Keen Construction, we're dedicated to keeping your project on track. Although we'll never sacrifice quality for timing, we have the experience and resources to complete your custom home as quickly and efficiently as possible. Contact us today to book your free consultation with the most experienced luxury home builders in Vancouver.