The luxury home building industry has a new approach to home design thanks to the changes and improvements in construction trends through 2023. Buyers now prioritize sustainability, functionality, and flexibility, with designs focusing on personalization and intentionality. 
In response to these demands, Keen Construction integrated emerging trends in construction industry into our home builds, offering all the latest buyer demands without compromising aesthetics. Look at some ways our team incorporates home building trends into our custom building projects. 
Keen Construction Focuses on Flexibility and Functionality to Bring Sustainable Custom Homes to Vancouver Clients
Patios with luxury features, multi-generational homes, eco-friendly materials, and energy-efficient systems- Keen Construction brings all the latest design trends to clients throughout British Columbia with our client-inspired custom homes. Here are some of the emerging trends in the construction industry we've incorporated into our latest projects:
Interior Living Spaces that Expand into Your Outdoor Oasis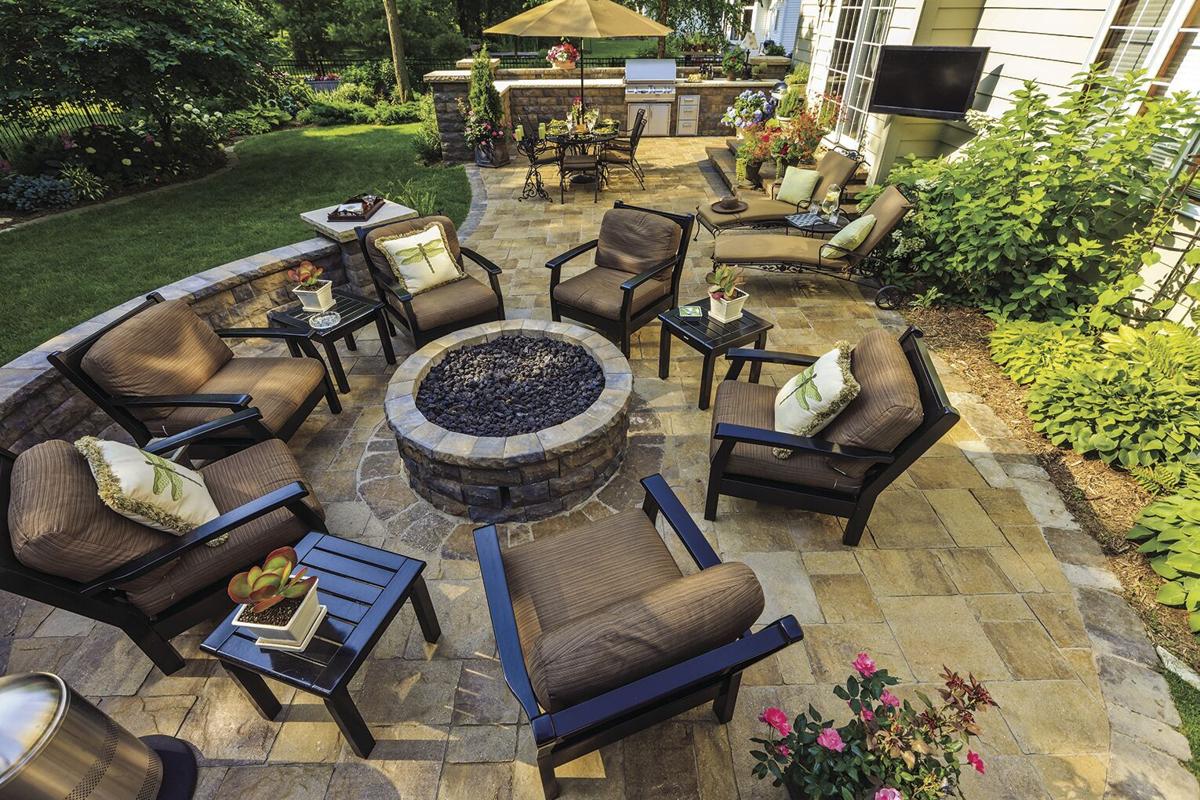 Since COVID-19, clients have been focused on creating flexible spaces to enjoy staycations and more time at home. Gone are simple patios with iron tables and chairs. Outdoor living spaces are no longer an add-on. They are an extension of the house that carries over from warm and inviting interior living spaces. 
Entertain guests, enjoy quality family time, or improve your work-from-home setting with luxurious outdoor living spaces created by our innovative design team. Recent home builds offer the following with flowy outdoor spaces:
Decorative and functional furniture

Convenient appliances

Waterproof televisions

Temperature control options

Kitchens with pizza ovens and built-in grills

Fire pits

Fountains

Areas for kids to hang out
As homebuyers see backyards as potential vacation spaces to relax and entertain without breaking the bank, KEEN offers luxurious features that create an outdoor oasis where clients can unwind and enjoy. 
2023 Trends in Construction Industry Prioritize Accessibility
As more homeowners enter old age and face mobility issues, accessibility is paramount. KEEN uses universal design to incorporate curbless showers, no-slip flooring, wide doorways, and more! Multi-generational homes are also more common than ever, with upward trends reported in the construction industry. 
With technology at the forefront of the trends in construction industry, smart appliances are also popular. Offering convenience and accessibility, they connect to a central hub that can be accessed through voice-activated personal assistants. Preheat your oven, start the dishwasher, or create a shopping list without moving a finger. Most smart appliances are also energy-efficient, reducing your carbon imprint and saving on utility bills. 
Functional Kitchens Allow Clients to Entertain with Ease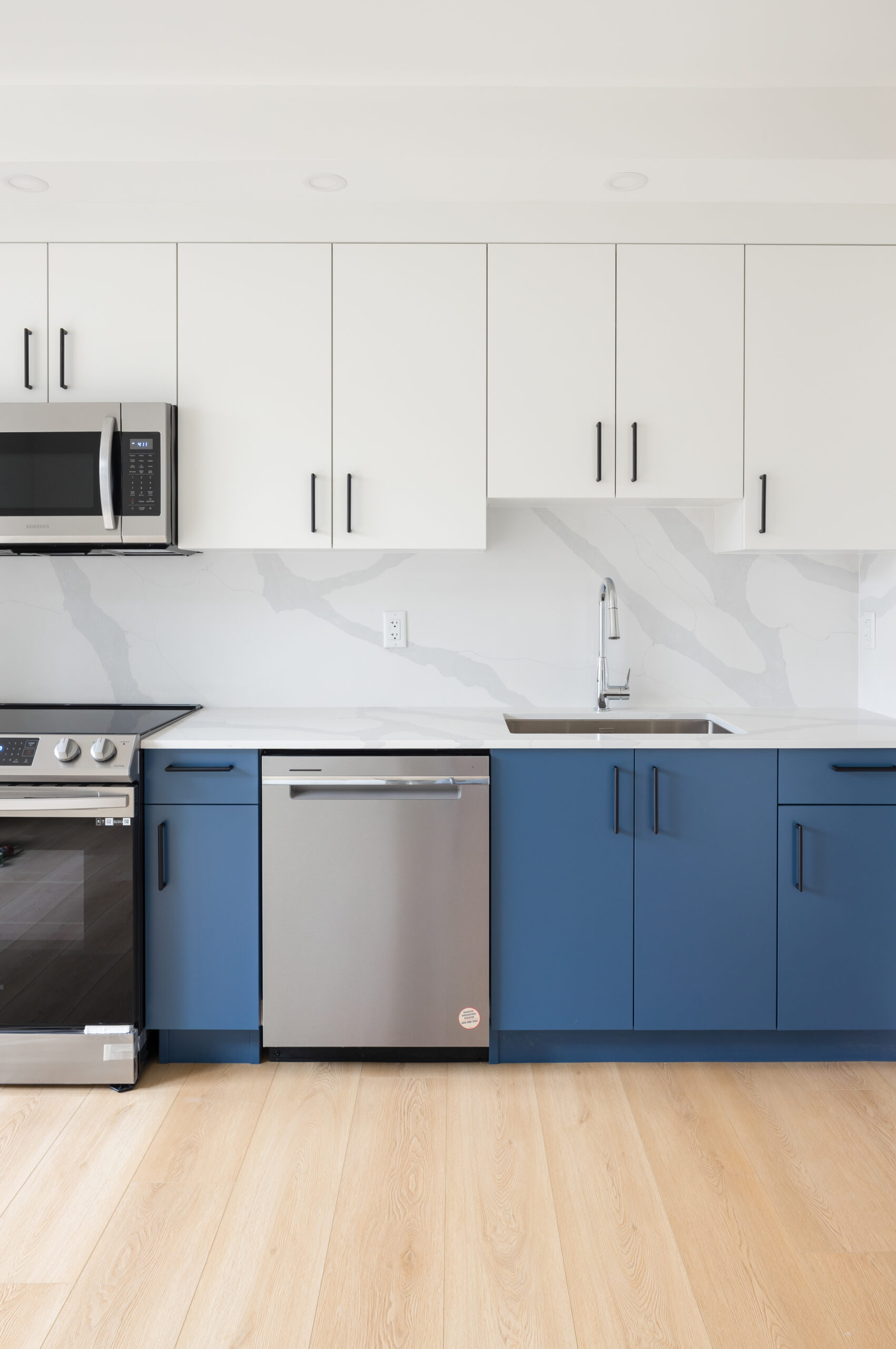 One of the fastest-changing trends in construction industry is found in kitchen spaces. Today, homeowners look for counters, cabinets, and appliances that offer long-term functionality and aesthetics. Kitchen islands are among the top choices for kitchen spaces. Clients love their versatility. They can be used as a gathering spot, workspace, dining space, cooking area, or traditional countertop.  
KEEN personalizes these focal points with added features, including:
Built-in dishwashers

Cabinets

Outlets

Drawers

Wine coolers

Built-in garbage cans

Built-in refrigerators

Vertical storage

Built-in warming trays

Televisions
Options are endless, with clients transforming traditional islands into functional assets that work for their unique lifestyles. 
Innovative Design Options Incorporate Sustainability into Custom Home Building
Homebuyers are more environmentally conscious than ever, and KEEN Construction helps create custom home designs that reflect that. Green homes are trendy, using sustainable materials to reduce your carbon footprint. Some of the most common trends in construction industry include:
Engineered or recycled wood

Bamboo floors

Metal roofs

Eco-friendly insulation

Stainless steel appliances

High-performance windows

Solar paneling
Since reducing energy consumption is a top concern of homeowners, KEEN emphasizes sustainability to bring the outdoors inside and include more sustainable staples for new construction. 
Get in Touch with KEEN to Discuss Your Options for Custom Home Building Using the Latest Trends in Construction
"We are proud to offer clients the latest industry advances to bring more to custom home building throughout Vancouver and the lower mainland. As more and more homebuyers look for flexible spaces, sustainable solutions, and enhanced functionality, we meet the demands of our clients through innovative and forward-thinking design options," says KEEN Construction's founder. 
Contact the team at (604) 725-8625 or by email at info@keenconstruction.ca to learn more about how Vancouver's top luxury home building company can help you incorporate the latest trends in construction into your next project.