Vancouver luxury home building is a realm where creativity meets extravagance, turning homeowner dreams into reality. Beyond architectural design and high-end finishes, it's the carefully curated amenities that elevate your Vancouver luxury home to a higher level of elegance. 
Let's explore some of the most coveted amenities clients request in their luxury home build. We'll discuss private spas, state-of-the-art home theaters, and lavish wine cellars. Learn more about how these amenities transform ordinary homes into personal sanctuaries that indulge and entertain owners and guests. 
9 Vancouver Luxury Home Amenities for 2023
If you're getting ready to build your Vancouver luxury home, you'll want to include some of our top amenities in your design. Here are some options to consider:
1. Private Spa Retreats
Imagine stepping into your own private spa right at your home. Private spas offer a serene escape from the outside world, giving you a perfect place to relax or plan a staycation. To create a spa-like atmosphere, you can add steam rooms, saunas, hot tubs, and sensory showers. 
2. State-of-the-Art Home Theaters
Many homes come with state-of-the-art home theaters today. Still, we bring your Vancouver luxury home to the next level with dedicated spaces with high-definition projects, large flat-screen displays, immersive sound systems, and plush seating. With the push of a button, homeowners transform their theater into a cinematic experience that's acoustically optimized to enjoy your favorite films, performances, or sporting events. 
3. Lavish Wine Cellars
Wine enthusiasts love the prospect of having their own dedicated wine cellar. These temperature-controlled sanctuaries store and showcase an extensive collection of your finest wines. From custom racks and shelves to atmospheric lighting, adding a wine cellar to your Vancouver luxury home creates an inviting ambiance for wine tasting and social gatherings. Some clients even opt for tasting rooms and sommelier services, bringing the experience to the next level. 
4. Indoor Swimming Pools 
Indoor swimming pools add an element of luxury and sophistication to any home. Enclosed within a climate-controlled space, you can enjoy your pool year-round regardless of the weather. Some of our Vancouver luxury homes have waterfalls, fountains, underwater lighting, resistance jets, and private havens for exercise, relaxation, and recreation. 
5. Gourmet Chef's Kitchen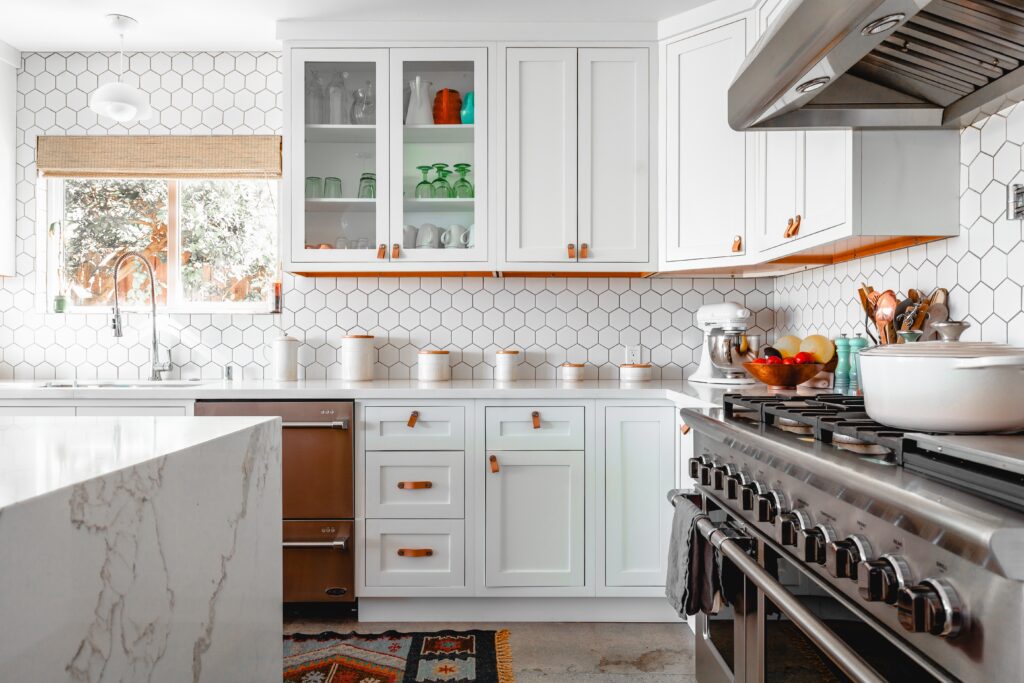 Luxury homes often showcase gourmet chef's kitchens that blend functionality and aesthetics. Our Vancouver luxury home designs boast high-end appliances, top-of-the-line culinary tools, expansive countertops, and ample storage space, creating the perfect environment for culinary expiration. Homeowners love how these spaces offer an oasis to entertain guests and host lavish dinner parties. 
6. Home Gyms and Wellness Centers
Health and wellness take center stage in many luxury homes as homeowners look to maintain an active lifestyle without leaving the comfort of their homes. Home gyms have state-of-the-art fitness equipment, personal training areas, and yoga and meditation spaces. Some of our Vancouver luxury homes even feature wellness centers that provide the perfect space for spa treatments, steam rooms, and private massage rooms for a holistic approach to overall well-being. 
7. Private Libraries
For those who appreciate intellectual pursuits, our private libraries offer a quiet sanctuary for reading and reflection. They provide a haven for knowledge and serenity, adorned with custom bookshelves, cozy reading nooks, and sophisticated furnishings. You can curate your own personal collections to create an atmosphere that inspires creativity and intellectual growth. 
8. Outdoor Entertaining Spaces
No Vancouver luxury home is complete without a meticulously designed outdoor entertaining space that seamlessly blends with the surrounding natural beauty of the outdoors. These spaces are perfect for hosting grand gatherings or intimate soirées, with expansive patios and decks, well-appointed outdoor kitchens, fire pits, swimming pools, and other luxurious comforts. 
9. Home Automation and Smart Systems
The integration of cutting-edge technology is a hallmark of luxury homes. Home automation systems allow homeowners to control lighting, temperature, security, and entertainment systems through intuitive interfaces. From voice-activated commands to smartphone applications, these systems provide convenience, efficiency, and seamless connectivity throughout your home. Learn more about our home automation in Vancouver luxury homes. 
Contact KEEN for Your Vancouver Luxury Home Design and Building 
Luxury home amenities go beyond mere functionality. They are a testament to the pursuit of increased comfort, indulgence, and entertainment. If you're looking to create a haven where you can escape, entertain, and immerse yourself in the pleasures of life, we're here to help! Contact us today to talk with a Vancouver custom home builder dedicated to bringing your unique ideas to life.